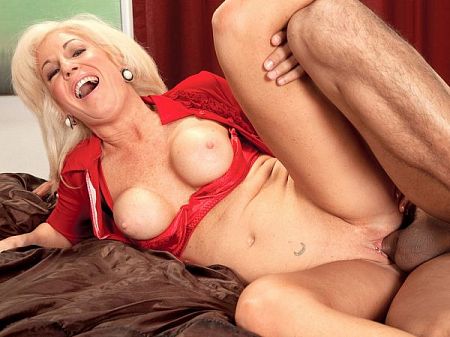 What kind of woman is 43-year-old Sindi Star?

"One time with my boyfriend, we were at his grandmother's house in Pasadena, California," she said. "We were watching the Super Bowl, and we both were bored, so I took him to her backyard shed. We both pulled our pants down and humped standing up."

Or maybe this will give you a better idea.

"One of my sexual fantasies I haven't tried yet is I'd like a guy to fuck me while he's also wearing a strap-on and do double penetration on me," she said.

Or maybe this.

"I'm so happy that I got my pussy pierced," she said. "Sometimes it rubs against my clit, and I'll just be walking down the street or shopping in a store and I'll have an orgasm."

Sindi is 43 years old, lives in Las Vegas and enjoys extreme sports. She says she knows some kickboxing, and she's a fan of the Oakland Raiders, the NFL's bad boys.

Now why doesn't that surprise us?
Related MILF Bundle Videos